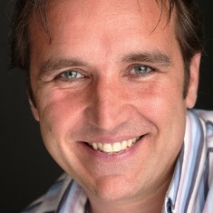 GUY WOLLEY
---
Savoy trained Guy Wolley can cook, write, present and entertain, with a wealth of knowledge drawn from years of hard graft and passion about his subject and is an ambassador for everything culinary.
He has a natural wit and charm and his charismatic personality leads itself to performing to an audience both live and on camera Guy presented on UKTV Food's Great Food Live, Great Food Bites and Food Uncut and as the resident food expert reported from both the UK and around the world bringing his charming take on food to the screen.
He has been called upon to voice his opinions on TV and radio on subjects as diverse as foie gras and marmalade. Having owned several successful delicatessens and restaurants Guy has advised and consulted for others to do the same and is now spending time developing his events and catering company, writing and extending his expert knowledge of food.
He has a role in planning and presenting the annual France Show at Earls Court in London making good use of his versatility and knowledge. Guy travels extensively but has a particular soft spot for anything French and indeed speaks the language like a native.
He is married with two children, two dogs and a large German motorcycle.
---