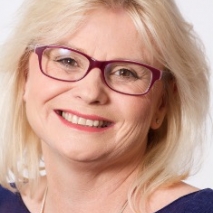 JANE DEVONSHIRE
---
Jane Devonshire was crowned MasterChef 2016 Champion in the twelfth series of the hugely popular BBC One series.
Mother of four, Jane 56, battled her way through an incredible seven weeks of seriously intense challenges including: cooking with rising British star, chef Michael O'Hare; travelling to Mexico to cook with Enrique Olvera; cooking for Daniel Humm one of the world's most influential culinary talents, and an extraordinary final cook-off where she wowed judges John Torode and Gregg Wallace with her childhood-inspired menu which consisted of a Winkle starter, Indian-inspired Sunday Roast Lamb, and Rhubarb and Custard dessert.
Stay-at-home mum Jane's passion for cooking started when she young and was central to her upbringing. She came from a family of cooks with her nanny Pearce inspiring her with her beautiful cakes and dishes, while her mother is a fabulous cook of really traditional food and her dad, who always worked in food sales, would bring home different and interesting foods.
Cooking for her family is an absolutely solid and integral part to Jane's life and she loves creating recipes for her family and friends. It was her youngest son, Ben, who encouraged her to enter the competition.
Jane loves working in food and now develops recipes and creates menus for corporate clients. Jane regularly demonstrates at cookery shows around the country and abroad including Good Food Show. Her first book, Hassle Free Gluten Free was published in 2018. Her second, Vegetarian Hassle Free Gluten Free was published in 2020.
Chefs Jane has worked with include Gordon Ramsey, Michelle Roux Jr, Jason Atherton, Atul Kochhar, Marcus Wareing & many more. She is often to be seen doing numerous pop up events & catering for famous clients including a stint running the Pop Up restaurant at the famous Lymington Food Festival this year.
Jane was born and grew up in London. She now lives in Hampshire with her husband Mark and her four children, Sam, Rebecca, Harry and Ben.
Praise for Hassle Free Gluten Free
It was a real pleasure having Jane spend some time in the kitchen at Le Gavroche. Her passion and creativity really shone through as I'm sure it will in these recipes.
Jane's culinary talent is unquestionable and I think it's wonderful that she is showcasing how delicious and exciting gluten-free dishes can be.
(Michel Roux Jr.)
I love Jane. What makes Jane and this book so attractive is her heart and her cooking is rooted so deeply in family. I'm regularly professionally and personally meeting people who want advice on gluten free. I now have a thorough and clever book to guide them to. This book obviously has need as its foundations, but it is written by someone who not only cooks like a champion but moreover cooks as a loving mum.
(Gregg Wallace)
Each and every recipe is crafted with love and experience. Jane's food always makes me smile - not only because she cooks from the heart and with affection, but also because her flavours and textures are so wisely interwoven.
We are fast becoming a world full of different allergies and diet restrictions. Coeliac disease is a big worry for many people, and Jane's book will not only guide people but I am sure it will also become a gastronomic encyclopaedia for many!
(Atul Kochhar)
We're loving Jane Devonshire's hearty and healthy recipes.
(Healthy Diet Magazine)
These recipes may have been developed by the winner of Masterchef UK, but you don't need special skills to whip them up in your own home.
(Australian Gluten-Free Life)
Follow Jane Devonshire on
---