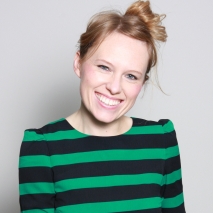 JANE PARKINSON
---
Winner of the IWSC Communicator of the Year 2014 and as wine expert on BBC's Saturday Kitchen Live, Jane's bubbly and fun approach has also made her is one of the UK's youngest award-winning wine writers. Her relaxed but authoritative approach gives her the flexibility to be able to explain wine to everyone – from the everyday tone required for her column in the UK's biggest read women's magazine, Tesco Magazine and Stylist – to those who look for a more specialist approach, as shown with her work in The Financial Times How To Spend It.
Jane's permanently husky tone shows just how much she loves to talk about wine in person, which is why she's in demand as a host of private wine tastings, wine master classes at fairs, trips to winemaking regions for private members' clubs and as host at her own series of events with The Wine Gang, a group in which she is one of five revered UK wine critics who come together to review 200 wines every month.
She frequently judges at international wine competitions and has been at the Chair of Judges for the national sommelier and chef (food and wine matching) competition, the Rising Stars Trophy.
Last year Jane launched her own website www.janeparkinson.com to provide weekly wine recommendations, blog her heart out and generally have an outlet for her to talk all things wine or wine and food. Her first book, Wine & Food, was published in 2014. It has now been updated and republished as Wine in Spring 2019.
Follow Jane Parkinson on
---