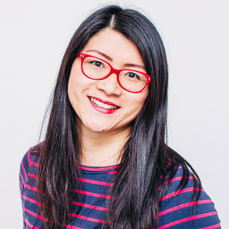 SUZIE LEE
---
Northern Irish Suzie is the winner of BBC's Best Home Cook 2020! She also happens to be an accountant.
Since winning the show, Suzie has gone on to present Suzie Lee Home Cook Heroes and Suzie Lee Home Cook Hero which aired on BBC NI and BBC IPlayer. Her latest TV project sees Suzie as one of the judges on RTE's Takeaway Titans. Suzie also appears regularly on This Morning and is one of the reporters on BBC's new network show, UK Food Stories which will be broadcast in 2023.
Suzie has also worked with a number of brands including SuperValu, SafeFood and Netmums for PR campaigns and demonstrations.
Suzie's first book, Simply Chinese, was published in August 2022. She is currently working on her next book. Details to be revealed soon!
She is a mother-of-two and juggles looking after her young children, also running her accountancy business from home and exercising in her spare time.
Suzie does everything at 100 miles an hour and packs as much as possible into every day, and was nicknamed the "Tasmanian Devil" by her friends as a result.
She's been cooking since she was a child when she used to help out in her family's Chinese takeaway. and now Suzie is at her happiest when cooking up big feasts for her extended family. Her cooking style is hearty family food served in very generous portions
Follow Suzie Lee on
---